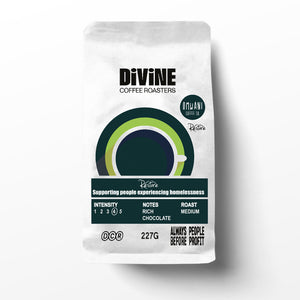 Robust and smooth
We start our work day with a coffee and depending on how we how we feel about what ahead of us we choose the strength of our coffee but this is one we keep going back as it has a good dependable taste.
Always good to support a homeless charity even in the smallest way x
Delicious
A current favourite- this is a lovely blend that lends itself well to either a strong black coffee or a short coffee with milk. It's on the re-purchase list.
Smooth
Loved this coffee, lots of flavour but no aftertaste - will buy again.
Very smooth
I normally go for a darker blend, but gave this a try and I really liked the smooth blend. It's got a great flavour and nice depth.
Great!
We love the smooth flavour of this blend, especially at breakfast time.
Will definitely be ordering this again.