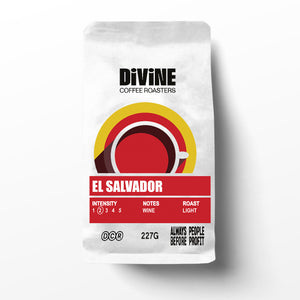 Love the El Salvador coffee
Not for me....
I'm loving the other Dvine beans, but couldn't get on with this. May well be my palette but I found this quite bitter in my V60
Nice coffee
Mild but enjoyable coffee
The taste profile is spot-on
After dialling it in, got the red wine, taste pretty much straight away. amazing quality coffee but unfortunately not for my taste.
Mild taste
A very light coffee that the taste develops the more you drink!