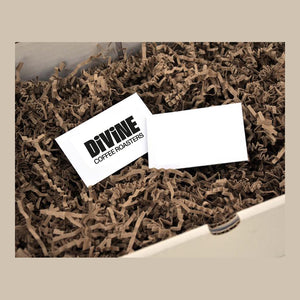 Nicely packed
The packaging was nicely presented for gifting purposes.
Excellent customer service
I had a problem with the gift box being damaged on delivery and when I emailed the company they were more than happy to replace it. They even put extra coffee in it. I haven't tasted the coffee yet as purchased for a gift but looking forward to trying it. Would definitely recommend Divine coffee.