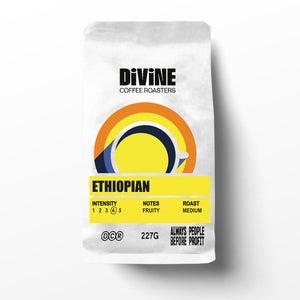 Beautiful
Our go to coffee for our morning Americano. This and the El Salvador are great!
Lovely
Great result and will probably favour this over fortuna now. Goes well as an Americano
Ethiopian
Excellent smooth coffee, great to drink throughout the day
Really surprised...in a good way
I somewhat hastily ordered this. Using my v60 I was very surprised with the result. A really smooth brew, which through changes to the grind size you can really dial in the fruity tones. I've now ordered - Columbian, Peruvian and Bloom. Happy days!
Strong
Very strong coffee and a great feel good drink to start the day.
Always on my list when I re order