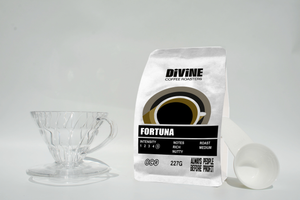 Top quality as always
Always buy my coffee from divine. I wanted something extra to add to my coffee routine in the morning and this was perfect.
Quality on all fronts.
For someone only just getting into the real world of coffee, this is a wonderful little set. Fantastic little brewer and delicious coffee. Absolutely no complaints here!
Very Impressive
Perfect for a gift. Highly recommended.
Great Value!
Absolutely a great value purchase, especially if you are trying to get into the speciality coffee game. Well worth the price.
Excellent!
Good value and delicious roasts available--would highly recommend!