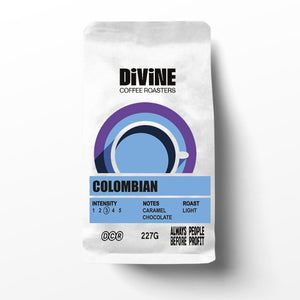 A worthy competitor to the Darkside
Not as intense as the Darkside but a similar flavour profile which is incredibly enjoyable!
Divine intervention
Great service, excellent coffee, must try some of the alternatives to the Columbian. But hey, when you like something why change.
Keep up the good work!
Good coffee
The Colombian coffee is a favourite in my house
COLUMBIAN BEANS
Having used Darkside for a long time, I was happy to try Columbian and it is very good as well!
The daily grind
Be it my morning V60 or a weekend espresso, it just works.
As for the delivery, wow day 1 for day 2, fabulous.
I dont know what would do with you guys.